Our Team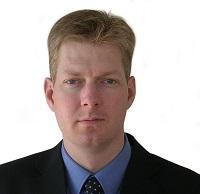 Eric Erickson
Founder & CEO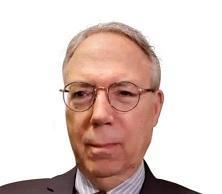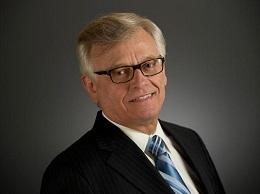 Steve Staloch
Chief Advisor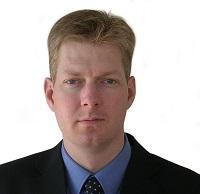 Eric Erickson
Founder & CEO
Eric Erickson Founder & CEO. Since 1989 Eric has worked in technology and finance. Engagements include consulting on financial and management systems for companies such as Motorola, Intel, Chase Manhattan Bank, Gillette, 3Com, ADC Broadband and companies he has owned in Phoenix, New York, Minneapolis, the San Francisco Bay Area, Beijing and New Delhi. However, his most valuable experience is from running the weekly newspaper he started when he was 12-years old and during his pre-teen and early teen years as a morning newspaper boy (including door-to-door and telephone newspaper sales). "Back then the newspaper routes were very competitive. If we weren't at the curb by 4:45 am, seven days a week, our D.M. (district manager) gave us a stern warning. We quickly learned the necessity of responsibility and hard work.
Eric has also presented more than a dozen times at newspaper association conferences including: the California News Publishers Association, the Arizona Newspaper Association, the Nevada Press Association and the Texas Press Association. Eric has a B.S. in Finance from the University of Arizona and an M.B.A. from Northern Arizona University. He is also an Oracle Certified Professional Database Administrator.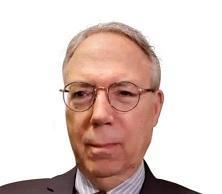 Chris Smith
Chief Editor
Chris Smith is a newspaper publishing consultant who most recently served as Editor of The Valley Chronicle in Hemet, Calif., and is a partner with Eric Erickson in Global Newspaper Solutions. An author, editor, and marketing consultant with a specialty in high-tech, Chris owns and is the Editorial Director of CC Communications, a Southern California communications and public relations firm. With a bachelor's from the University of California, Berkeley, where he majored in English and minored in Journalism, and a master's in Journalism from the University of Colorado, Boulder, Chris studied computer programming and operations at Long Beach City College to train for a career as editor of computer magazines which have published more than 300 of his technical articles.
An award-winning writer with two Maggie Awards, four business books, and a collection of poetry to his credit, Chris began his career as a reporter for the Fairfield Daily Republic in northern California, later worked as night city editor for the (now-defunct) Rocky Mountain News in Denver, and went on to become Communications Manager for McDonnell Douglas Corp. (now Boeing) in Long Beach, Calif.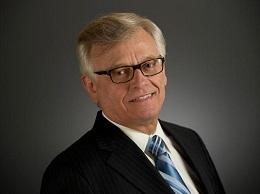 Steve Staloch
Chief Advisor
Steve Staloch has more than 40 years in newspaper ownership, journalism and was a co-owner of a venture capital-backed group of newspapers. He has worked on more than a dozen newspaper mergers and acquisitions and is comfortable working with investors, including private equity managers, to building and managing regional and local sales teams to dealing with members of the community. Steve has a Bachelor's of Science in Journalism from Thief River Falls College.